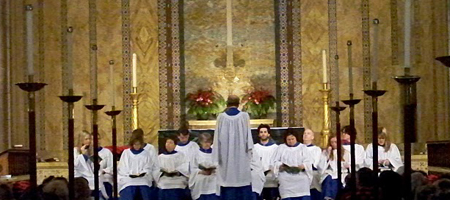 St. Bartholomew's Church has long been known for its outstanding music programs.

We offer programs geared towards professional singers, volunteers and children, regardless of religious affiliation. At left you will find information on St. Bartholomew's Choir, the St. Bart's Singers, and the St. Bartholomew's Boy and Girl Choristers.
All choirs require an audition for entrance, which can be scheduled by contacting the choir director listed.