No. Not an ad for "The Gap." Just various shades of denim worn by those who are waiting for breakfast.[photo 2010 by Millard Cook]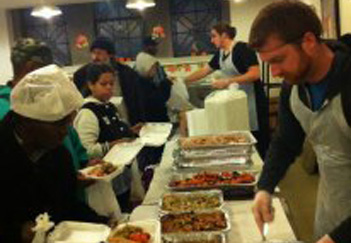 Shown at right, our Soup Kitchen in action during Hurricane Sandy.
In the New York Times article, April 17, 2012, they are citing a study which reported that "the number of New Yorkers classified as poor in 2010 increased by nearly 100,000 from the year before, raising the poverty rate by 1.3 percentage points to 21 percent—the highest level and the largest year-to-year increase since the city adopted a more detailed definition of poverty." This was no surprise to pantry volunteers who have witnessed the increase even since 2010. In FY 2010 we provided groceries for 36,540 meals, FY 2011 we provided groceries for 64,170 meals and in FY 2012 we project, based on nine months, that we will provide groceries for 78,300 meals.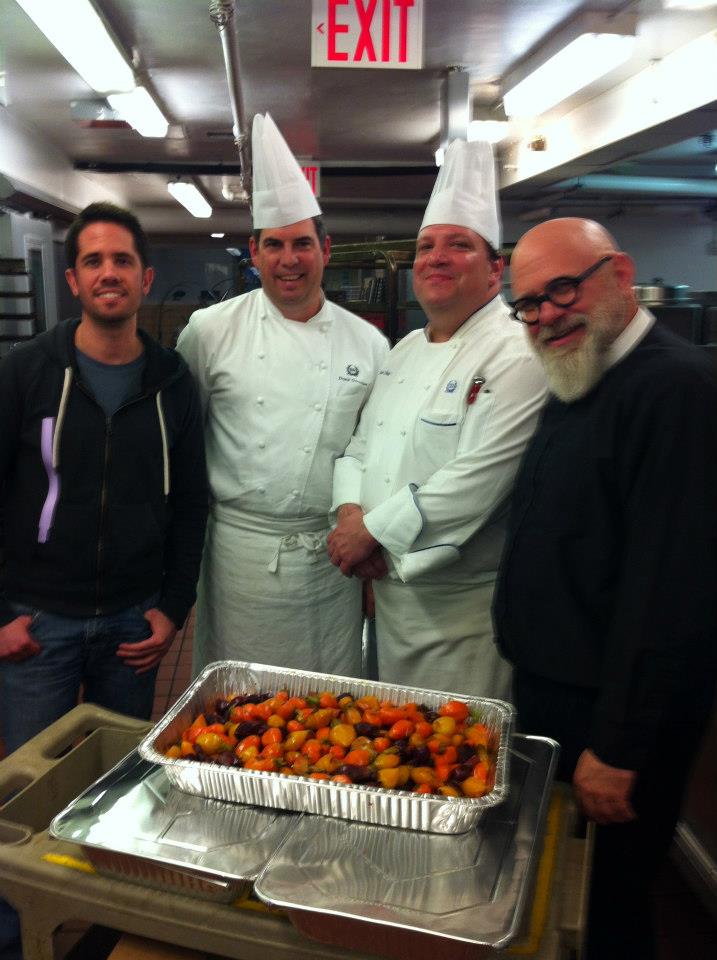 Preventing hunger and ending homelessness are the focus of our work to establish God's realm here on earth. Under the leadership of the Rev. Edward Sunderland, we are changing our approach to helping others. Our food pantry now offers fresh, organic fruits and vegetables daily as well as cooking lessons in how to best prepare them. Our soup kitchen sets new standards as we provide home cooked meals prepared by our volunteer chef and served by volunteers. Our overnight shelter houses overnight accommodations for up to ten women every night of the week.
SEE VIDEO HERE of an interview between Buddy Stallings and Edward Sunderland here.